Do you know how serious the problem of poverty is in Pakistan? How does Seed Out help in poverty alleviation? What solutions has Seed Out proposed to fight poverty? We are faced with many questions each day and wants you to get an insight on Seed Out. Here are some of the essential details.
Pakistan, a country where one-fourth of the population lives on less than $2 a day, suffers from the most prevalent issue of poverty. The most poverty-struck areas are the rural areas where everyday people and families struggle to find food and clean water. Fighting poverty in Pakistan, a developing nation, is not easy. It is a disease that affects millions and generation after a generation suffers as escaping poverty seemed a far-fetched goal. However, multiple charitable organizations and government programs are working towards a mission to make Pakistan a poverty-free nation.
Seed Out
Seed Out is a not for profit crowdfunding platform, which is working to end poverty by establishing micro-entrepreneurs through interest-free micro-financing and creation of sustainable economic activity. To date, Seed Out has established businesses for 630 entrepreneurs and transformed the lives of both them and their families, allowing them to live their lives with dignity. Seed Out operates in four major cities of Pakistan, which includes Lahore, Gujranwala, Faisalabad, and Bahawalnagar.
In fighting poverty, Seed Out leads a holistic approach which includes micro-financing, capacity building training, and skills development of the entrepreneur aimed at improving both income levels and standard of living. Instead of providing hard cash to its beneficiaries, Seed Out gives cashless, in-kind loans to its borrowers to ensure that the capital is used solely for the intended purpose of income generation.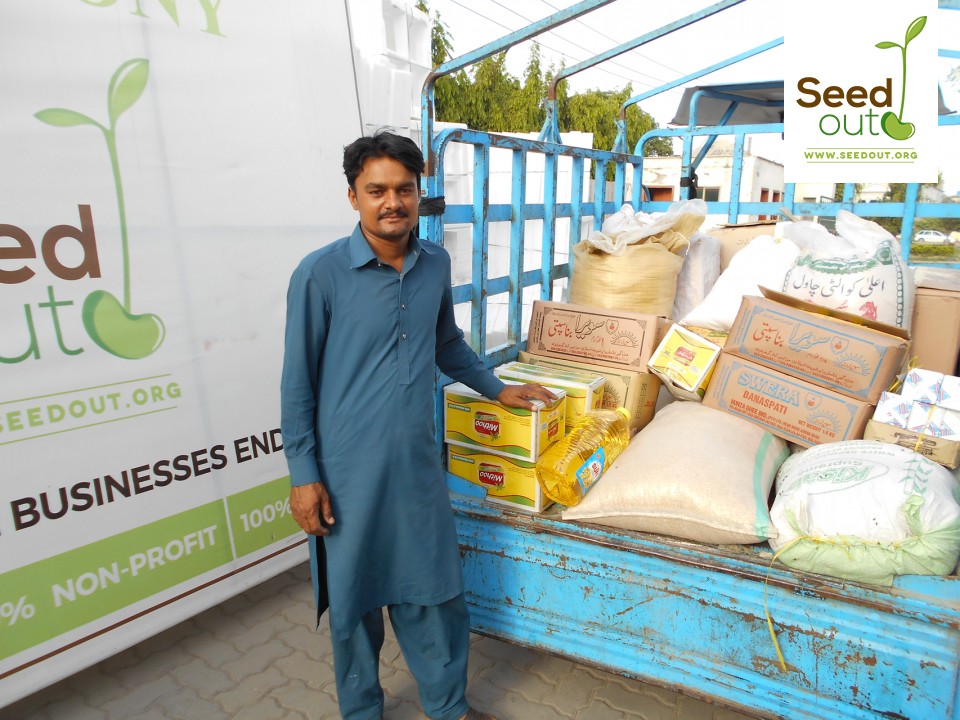 Seed Out's Contributions to the Society
Since its inception in 2013, Seed Out successfully raised around 630 micro-entrepreneurs, thereby helping to lift more than 3000 people out of poverty. Raising a single entrepreneur also uplifts his or her household. Moreover, Seed Out requires every entrepreneur raised through its platform to send at least two children to school; therefore, 1,900 children have been sent to school.
According to a recent impact assessment study carried out, there has been a 150% increase in household income, a 35% increase in hygiene improvisation, a 5% reduction in health expenditure and a 25% increase in the number of children going to school.
Awards and Achievements
Seed Out, known as the first-ever crowdfunding online platform in Pakistan, recently came into the spotlight for several reasons. Its welfare and activities have become popular amongst the non-profit and microfinance institutions. In the past few years, based on its remarkable work, Seed Out has continued to receive recognition in the local and international forums.
Seed Out has won the following awards and accolades for its development work:
• Forbes 30 Under 30 Asia (Category: Social Entrepreneurship) – 2019
• Commonwealth Youth Award – 2018
• University of Miami 30 Under 30
• Second Position in University of Miami Business Competition – 2018
• Pakistan Poverty Alleviation Program Award – 2015
Seed Out has also been represented at the Pakistan Day Festival in Muscat, Organization of Islamic Corporations, TEDx, Islamic Mirco Finance Network, LUMS, BNU and Lahore School of Economics.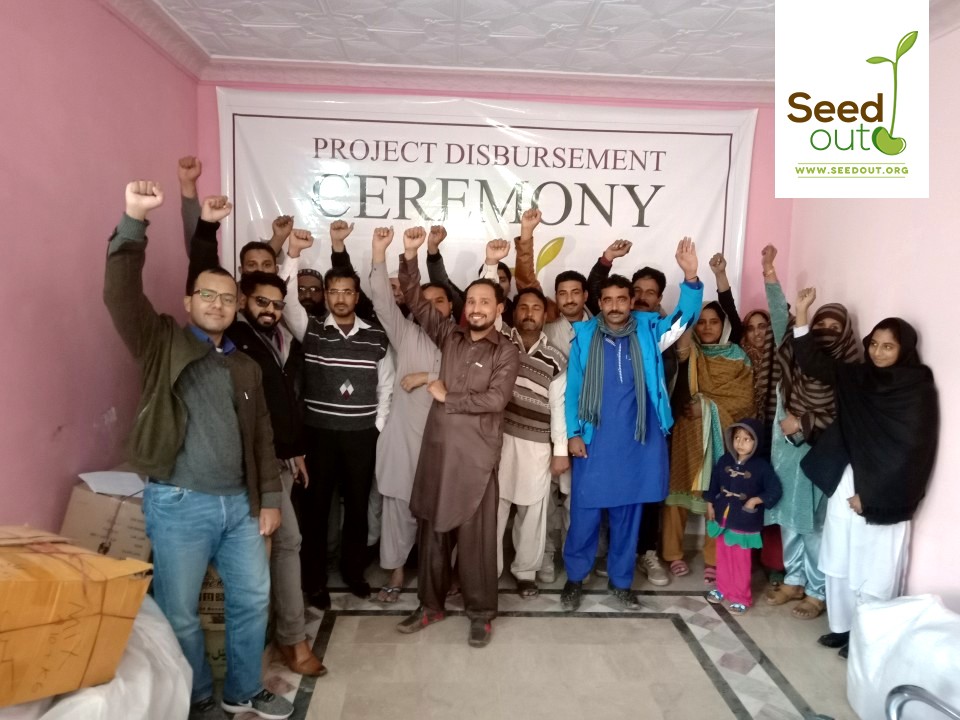 Enthusiast, Humanitarian, Promoter of social well-being