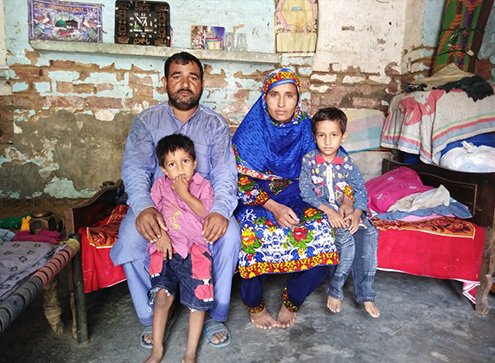 40% of Pakistan's

population lives in multidimensional poverty.

That is nearly 4 in 10 people deprived of basic necessities of life. The poverty stricken population has scarce opportunities to improve their living conditions. Often, children cannot go to school and basic health requirements are not fulfilled. With rising unemployment, many people want to start a small business but their idea seldom materializes because of the general lack of access to low cost capital. The financial inclusion ratio in Pakistan stands at less than 15%. High interest rates charged by banks and even higher by informal money lenders is a major deterrent to entrepreneurship.

The underprivileged are trapped in a vicious cycle which is difficult to escape.

This is what led to the development of Seed Out, a not for profit crowdfunding platform which is working to end poverty by establishing micro-entrepreneurs through interest-free microfinancing. Sustainable income generation enables our micro entrepreneurs to be drivers of their lives, rather than mere recipients of charity.